Your network and data safe from intruders.
Security breaches can cause major complications for individuals and businesses. For example, identity theft leading to fraudulent money transfers or the loss of your customer database due to insecure software. Our aim is to protect our customers against cyber security threats and to prevent security breaches from occurring.
Security Services
Depending on your needs, we offer a variety of security services.
Penetration testing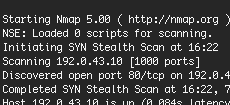 Your computer systems will be tested for security vulnerabilities, just like a real attacker would do. However, we will test your systems with the intention to prevent security breaches. Once the tests are completed, a detailed report will be created with the results of our findings. Two ways of testing are offered.
White box testing
Tests will be performed with knowledge beforehand. For example, with knowledge of your computer network or access to source code.
Black box testing
Tests will be performed without any prior knowledge of your computer systems. This method simulates a very realistic scenario.
Intrusion prevention & detection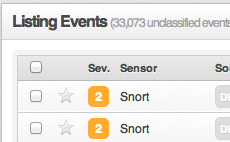 Systems for preventing attackers from breaching the security of your computer networks. These systems are able to block attackers and alert system administrators in case of malicious activity.

Malware protection & analysis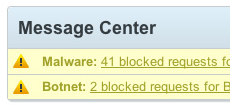 Protection against malware such as computer virusses, spyware and worms. Analysis can be performed to uncover the inner workings of malware to improve security systems.

Cryptography & cryptanalysis
Encryption of your data and communications to prevent attackers from eavesdropping. Cryptographic communication and algorithms can be analyzed to uncover weaknesses and to improve cryptographic systems.

DDoS protection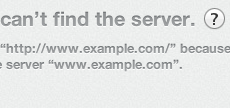 Distributed Denial of Service (DDoS) attacks could cause security issues by exhausting resources. This could lead to the unavailability of important computer systems. Your computer networks can be improved to defend against DDoS attacks.

Technologies
SecPoint, RioRey DDoS protection platforms, Metasploit, Acunetix WVS, Paterva Maltego, Immunity CANVAS, Cisco IPS, Cisco ASA, Dell SonicWALL, Snort, Snorby, Network Security Toolkit, OpenDNS, HP TippingPoint, VMware Workstation, VMware vSphere Hypervisor, Hex-Rays IDA, NVIDIA CUDA, RapidSSL, Comodo SSL, IPsec-Tools, TrueCrypt, Kaspersky Internet Security