We keep an eye on your systems and ensure maximum uptime.
Monitoring is essential for a healthy IT environment. For example, to keep systems up-to-date, check resource usage or to check the overall availability of systems. Our aim is to monitor websites, servers and computer networks of our customers and send alerts if needed. Thus allowing system administrators to take action.
Monitoring Services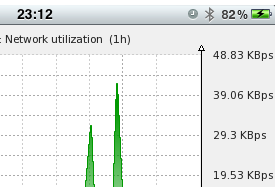 Our monitoring services are not only available for external systems exposed to the Internet but also for internal systems residing within a private network environment. It is possible to view an up-to-date status of your systems at all times via your web browser or via a mobile interface for smartphones and tablet computers. Monitoring rules can be defined by you. You may decide how and when you would like to receive alerts. Depending on your needs, we offer a variety of monitoring services.
Website monitoring
Monitor your website and maximize uptime.
Server monitoring
Monitor all kinds of servers including physical servers, virtual/cloud servers, mail servers and web servers.
Network monitoring
Monitor your private and public networks. Ensure connectivity for your employees and your customers.
Technologies
Zabbix, Nagios