Outsource maintenance and management of your systems to Turing Technology Services.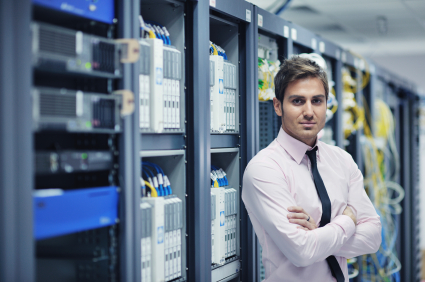 Keeping your IT environment healthy is essential. Poor maintenance and management of systems could lead to many problems. Therefore, proper administration of your IT environment is necessary. For example, by maintaining systems and by quickly responding to emergency situations such as downtime. Our aim is to keep your IT environment healthy through IT administration.
IT Administration Services
Depending on your needs, we offer a variety of IT administration services. Our administration services include 24/7 customer support through an online customer support system. Support tickets are handled within 12 hours. Many flavours of Linux, Windows and UNIX-based operating systems are supported.

Remote Server Administration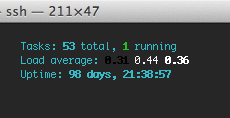 Administration of cloud and on-premise servers.

Security Administration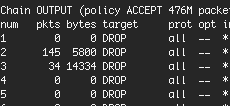 Ensuring computer security within your IT environment. Maintaining and managing firewalls, IDS's and IPS's.

Network Administration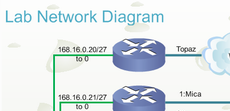 Administration of your computer networks. Maintaining routers and switches. Ensuring network connectivity.

Database Administration
Administration of your database systems. A wide range of RDBMS's are supported including Microsoft SQL Server, Oracle, IBM DB2 & Informix, MySQL and PostgreSQL.

Web Administration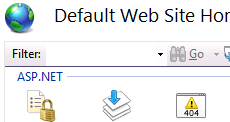 Administration of your web servers.

Configuration Management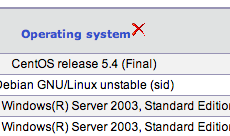 Collecting information on your IT systems and keeping an up-to-date inventory of your systems.

Technologies
Debian, Ubuntu, Red Hat, SUSE, Windows Server, IBM AIX, HP-UX, Oracle Solaris, Cisco IOS, Juniper JunOS, OS X Server, Darwin, OpenVMS, FreeBSD, OpenBSD, Apache, Microsoft IIS, Microsoft SQL Server, SQL Azure, Oracle, IBM DB2, IBM Informix, MySQL, PostgreSQL, Apache Tomcat, Amazon AWS, Google Compute Engine, Windows Azure, OpenVZ, Cisco IPS, Cisco ASA, Dell SonicWALL, HP TippingPoint, VMware Workstation, VMware vSphere Hypervisor, OCS Inventory NG, Salesforce Desk