Reliable hosting with guaranteed uptime.
Hosting needs to be reliable. Whether you have a website or a mission critical software application, it needs to be up at all times. Downtime could lead to loss of users and loss of revenue. Our aim is to ensure our customers of maximum uptime through the use of a secure and robust technology environment.
Hosting Services
Depending on your needs, we offer a variety of hosting services.
Web hosting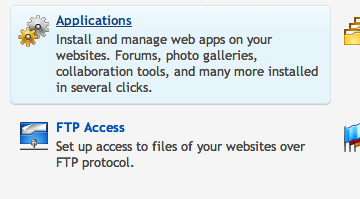 Host your website and make it accessible to the World Wide Web. An easy to use control panel is included to manage your web hosting.
Email hosting

Access your email through the web, your smartphone or your preferred email client. All email traffic is backed up safely and protected against spam and virusses.
Full-featured hosting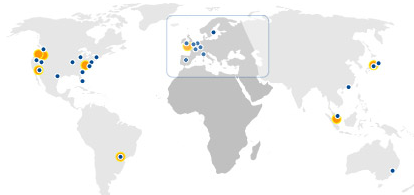 Create your infrastructure and manage it. We can fully manage it for you if you would like to. Your infrastructure can be created and managed in a variety of ways.
Virtual Private Servers
Customize your virtual server and gain full access to it. Multiple virtual servers can be created on a physical server.
Dedicated Servers
Select a physical server and gain full access to it.
Colocation
Your own server housed in a secure data center. Gain access to the data center whenever needed.
Cloud
Scale and manage your infrastructure as you please. Easily add or remove servers.
Technologies
Google Apps, Roundcube, Parallels Plesk, Linux, Apache, Apache Tomcat, Microsoft IIS, OpenVZ, VMware ESXi, Windows Server, Amazon AWS, Google Compute Engine, Windows Azure, Hostbill